Now available from FanVictor.com – MLB Full Automation!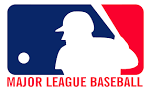 Host your own daily MLB player fantasy drafts with full automation!
What your subscription includes:
FanVictor plugin adding Daily Fantasy Gaming functionality to any Word Press site.
Adds pages to your Word Press site, like Lobby, Live Leaderboard, Player Selection Page, Cashout Page & more. No additional coding required.
Adds backend customization so you run the games the way YOU want – Edit player salary cap, edit player salary value, adjust rake and more.
Team Schedules, Team Scores, Player Stats, Player News, Injuries, and Leaderboard are all updated automatically freeing up more time for marketing and branding.
Complete PayPal integration built in.
Winners' accounts automatically credited the next day, as well as automated email notifications.
NEW – Multi Payouts. Define exactly how much each winner receives, as well as 2nd place, 3rd place, right down to last place.
NEW – Multi Entries. Users are now allowed to enter the same pool as many times as YOU specify on your customization screen.
Full Email support from the FanVictor support team.
Pricing:
MLB Real Time (Leaderboard updated every 1 minute giving your users the best possible Daily Fantasy Draft experience. Perfect solution to be on par with the Duelers and Kings of the world)
$750/month for 7 months*
MLB Semi-Real Time (Leaderboard updated every 1 hour. Current stats that are budget friendly)
$525/month for 7 months*
MLB Pro (Leaderboard updated every 3 hours. Low cost stats automation for smaller projects)
$297/month for 7 months*
MLB 24-Hour (One Next-Day leaderboard update to close out your pools. Perfect for you and your buddies)
$97/month for 7 months*
Act now and get REAL TIME updates until June 1st on any package.
See our themes to give your site the professional fantasy sports look. All themes are customizable to add your logo, colour scheme and are 100% compatible with the FanVictor plugin.
http://fanvictor.com/product-category/themes/
Contact Support at <[email protected]>